Bespoke solutions for schools, colleagues and creches, considering the unique and constantly evolving situation within the education sector
From schools to creches, Viltra uses wastewater intelligence and custom-made resources to ensure they exceed compliance rates and protect all-important reputations.
Viltra works closely with education authorities and school governors to provide the finest wastewater treatment resources, ensuring compliance with local environment agency regulations. Whether it's designing a brand-new bespoke system or an upgrade to an existing plant, Viltra will work with your education facility to obtain a solution that exceeds your needs, space and budget.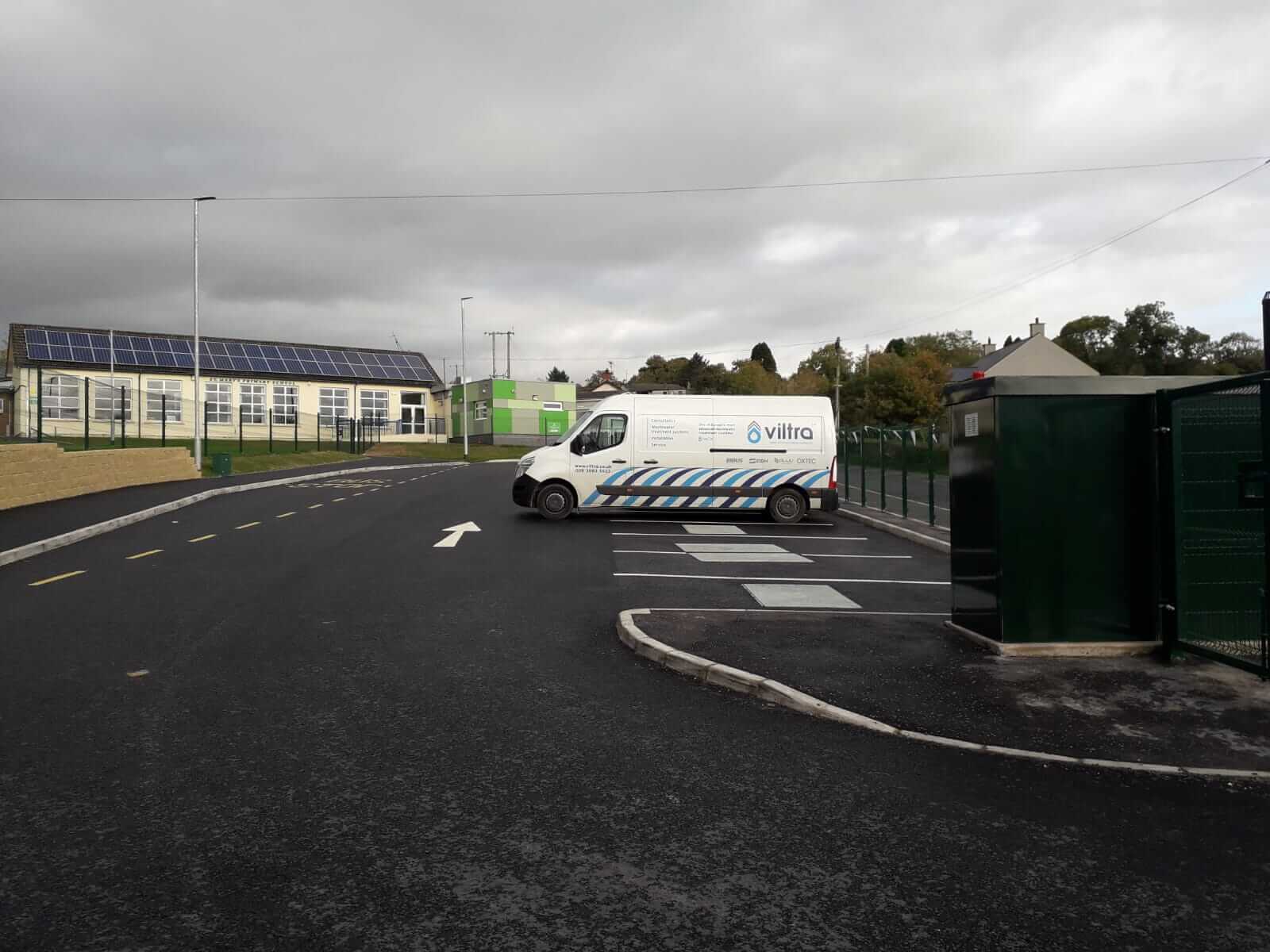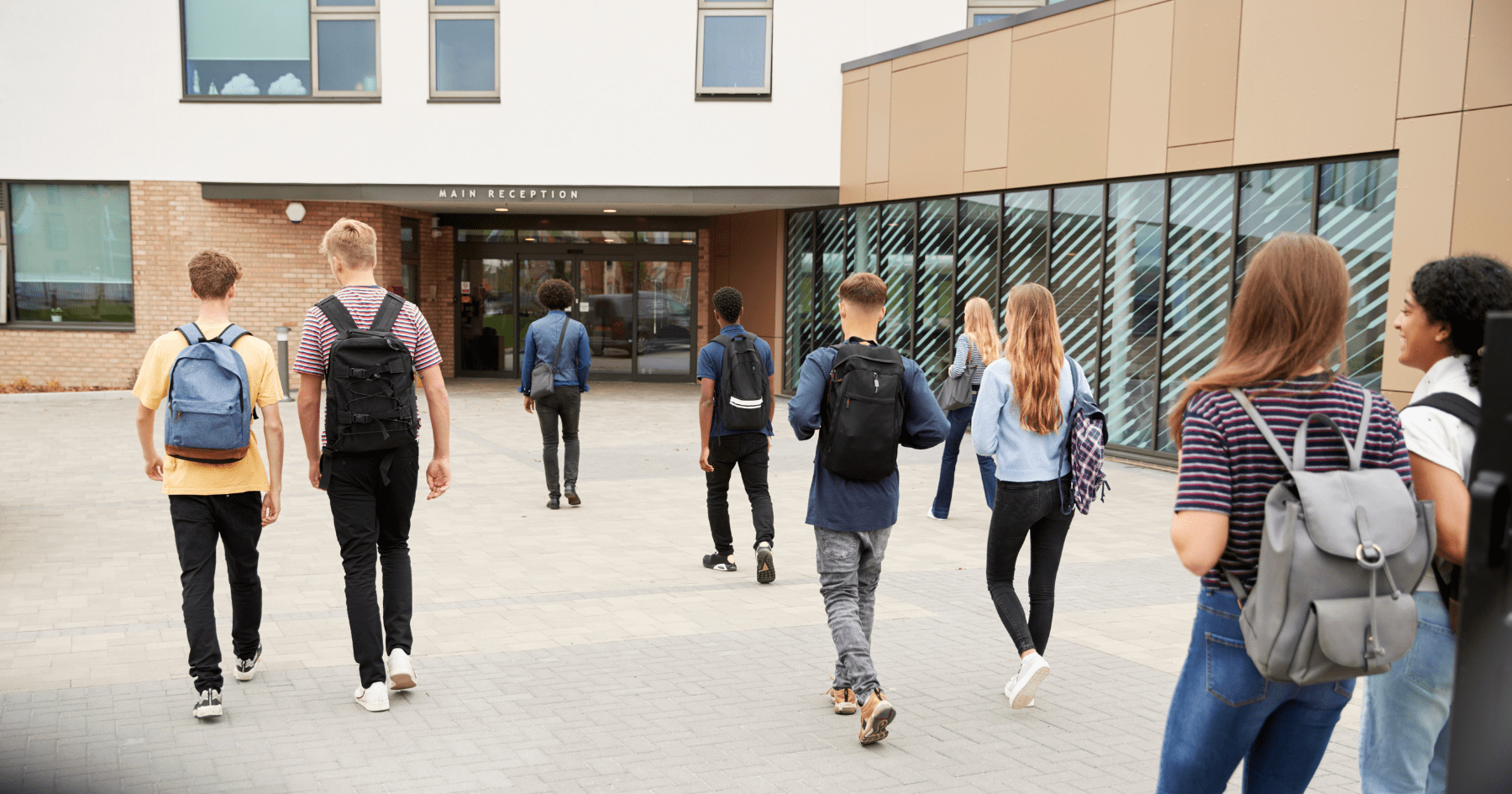 Experience, Customers & Challenges Faced
Viltra is proud to have provided solutions for schools, colleges and creches across the island of Ireland, where the needs and challenges have been varied and complex. Recent projects within the education sector include the installation of large bespoke wastewater treatment systems for Clonalig Primary School and St Mary's Primary School in Northern Ireland and Newbridge College, a historic college over 150 years old located in County Kildare, Ireland.
Viltra works closely with education authorities and school governors to provide the best wastewater treatment solution often within limited space and restricted budget. Additionally, Viltra are proud to offer a process guarantee on all of our systems, along with an insurance back process guarantee to protect customers in any unlikely eventuality.
Schools and creches typically have a requirement for a different type of wastewater system compared to most other commercial or domestic wastewater applications. These facilities are open and closed at very specific times, often with long periods of inactivity, i.e., summer holidays and therefore careful consideration must be given to the design so that performance remains consistent throughout periods of inoperativeness and periods of overactivity.
In addition, space at schools is always at a premium whether due to the need for additional car parking or the requirement to expand children's play facilities. Many school facilities are located in areas where there is no access to public sewer works or in rural areas where water needs to be treated before it can be dispersed.
Start a project with us
At Viltra, we are specialists in separating waste and water. Whether you have an individual household, a business or a development, we all need and rely on water, we all create and dispose of waste and we all must keep these two worlds apart.
Viltra are a dedicated team who design, manufacture and install wastewater treatment solutions for a wide range of sectors across the UK and Ireland, including the commercial and industrial sector, education sector, conservation sector, domestic sector, agricultural sector and the tourism and hospitality industry. Offering an end-to-end service, the experienced team at Viltra ensure our customers receive a premium service and a robust solution to their wastewater management requirements.
To make an enquiry or to book a FREE site visit by our expert engineers who will find a solution for you, please get in touch with Viltra through the contact form provided.
Require a bespoke solution?
At Viltra, we pride ourselves in being experts in designing and installing site-specific solutions for sewage and effluent treatment plant systems and upgrades of existing systems for various applications across a range of sectors including, single houses, businesses and developments, preservation areas and natural beauty spots, commercial and industrial projects such as agri-food and manufacturing, farming applications, restaurants and hotels within the hospitality industry and schools, colleges and creches within the education sector.
Find out more