When it comes to either your sewage, foul effluent or surface water pumping station, Viltra appreciate that irrespective of your application, you need clarity and reassurance, to surpass compliance rates, cost-effective prices and a reliable service.
If a pumping station fails, it can cause widespread detrimental issues for your home or your business. Issues that can occur as a result include, putting the health and wellbeing of employees or customers at risk, as well as the welfare of pets and local wildlife. Additionally, contamination can occur, resulting in potential prosecution which would inevitably damage reputations and reduce future credibility.
The constant monitoring, servicing and maintenance of a pumping station is crucial. For all domestic or commercial and industrial buildings where a pumping station is operational, routine maintenance and regular testing of your sewage and effluent pumping station, submersible pump and associated pumping equipment is vital to ensure continued efficient performance and greater life expectancy of pumping equipment. Enforcing this ensures you avoid unforeseen and costly breakdowns.
Viltra provide preventative servicing, emergency response breakdown and repairs for sewage pumping stations, storm water pumping stations and effluent pumping stations. Having built a respected reputation for trouble-shooting, recognising issues with existing installations, rectifying problems and servicing and maintaining pumping stations, Viltra's team of experienced process, civil, electrical, mechanical and environmental engineers work at operational sites for a number of leading organisations, where continuous service and maintenance is required.
From domestic effluent for single households, large housing developments, towns and villages, to commercial and industrial effluent for larger applications, regardless of the type of application, Viltra have your system covered, ensuring peace of mind that your pumping station is functioning to the highest standard, exceeding compliance rates and adhering to local environmental regulations.
Our Approach/Our Services
Viltra offer a range of bespoke plans to maintain, service and repair all types of pumping stations and pumping equipment at competitive prices for housing developers, local authorities, engineers and private individuals for various types of applications across a range of sectors, throughout the UK and Ireland. Viltra's servicing and maintenance contracts are individually tailored to suit the requirements of your project and type of pumping station.
Pumping station failures can be inconvenient, worrying and expensive. With this in mind, Viltra offer our customers peace of mind and a service you can depend on, by providing remote monitoring when you're off-site. With the implementation of remote monitoring and predictive maintenance, Viltra can anticipate pump failures, quickly detect blockages and sudden flow periods before they cause unnecessary havoc. This process allows Viltra to set up measures to avoid failure, which incidentally can result in overflowing, pollution incidents, reputational harm and possible prosecution.
For more information on what is included in a servicing and maintenance routine visit from Viltra, read our FAQ's section below.
Why choose Viltra for Sewage and Effluent Pump Station Maintenance?
Round the clock breakdown response - Viltra recognise that issues can occur at any time, day or night, be it in your home or your business. With this in mind, we offer a round the clock breakdown service to ensure any unexpected issues are resolved quickly, efficiently and without major implications.

Technical assistance - Our knowledgeable team of process, civil, electrical, mechanical and environmental engineers are happy to assist customers with any technical queries they may have. This assistance is available right from the beginning of the project, through to the finishing touches. Once the project installation is complete, Viltra have an esteemed aftersales care team on hand to provide assistance, ensuring your system functions efficiently.

Comprehensive customer data - Viltra maintain a detailed and meticulous customer database, tracking all outputs and installations through a key of identifiable references and service records. The purpose of this is to monitor your system and ensure it remains obedient, working to its optimal performance.

Reduced price replacement and new parts - In an uncommon occurrence wherein your system needs some work done, we are prepared with a stocked range of spare parts and replacement tools, for all types of pumps and pumping equipment. This service is offered at a reduced price for customers who who avail of our service plan.

Scheduled upkeep appointments - Viltra carry out routine appointments with customers, to ensure the upkeep of our systems. These appointments are tailored to your system and the specific type of application. Our service plans can also include sample testing.

Remote monitoring - Viltra are always seeking out new ways to better our service. We are proud to offer a state-of-the-art monitoring system as part of your package. This monitoring is implemented remotely, at Viltra HQ, enabling our team of experts to monitor your system at all times. This service allows for early detection of issues, enabling instantaneous solutions.

Reduced price call-out-charge - At Viltra, we recognise the potential need for a call out from one of our team members. As a homeowner or businessowner, your system can often require investigation to provide reassurance or to fix an issue. With this in mind, we offer a reduced price on our call-out-charges, as part of Viltra's service plan.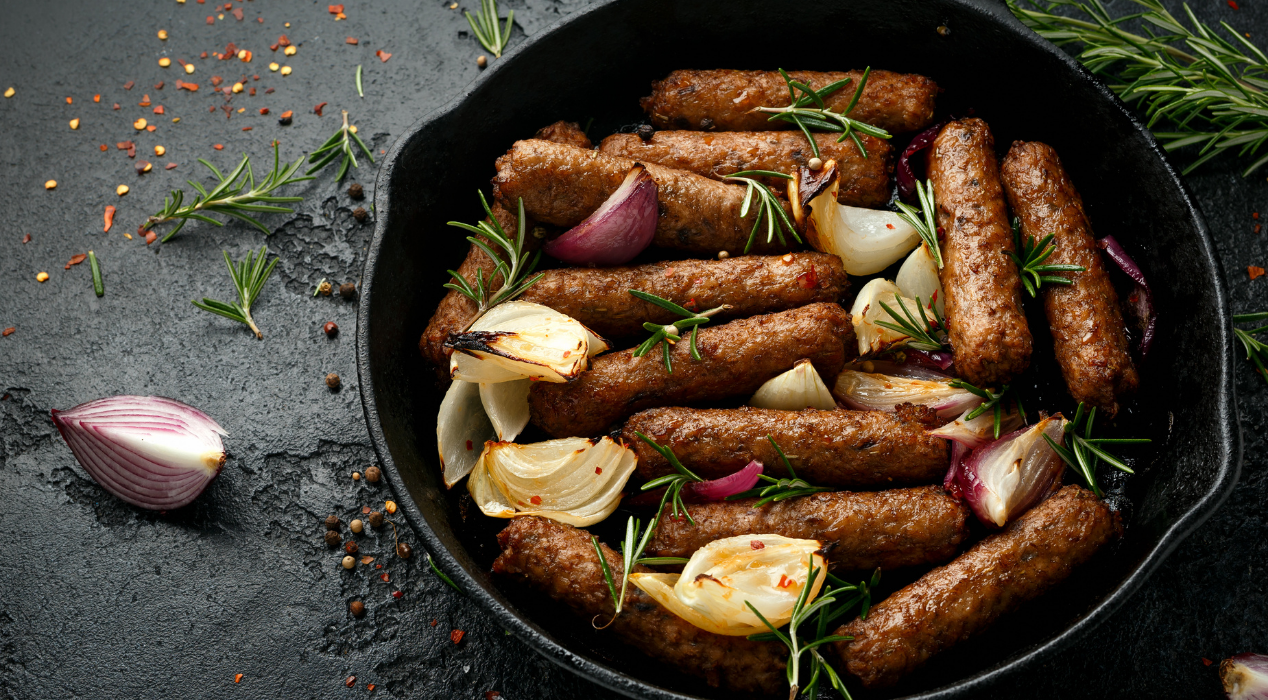 A flagship design for a brand-new state of the art vegan and vegetarian factory
FAQ's
What is a pumping station?

Pumping stations move wastewater from one location to another when gravity can't do the job. A pumping station is the ideal solution for low-lying properties that require connection to mains drainage, they are installed to take care of all water, sewage and effluent flowing from the property and pump them in to a nearby sewer network.
How often should a pumping station be serviced?

Domestic pumping stations require a minimum of one service and maintenance visit a year. However, higher usage pumping stations, for example within commercial and industrial sectors, require more frequent servicing and maintenance arrangements.
What does a servicing and maintenance visit include?

Regular or routine servicing and maintenance visits from our engineers will include the following (subject to your servicing plan and type of application):

• Check pump(s) for any debris or damage – unblocking where required

• Remove and clean level control floats / ultrasonic head

• Check operation of Non Return Valve(s)

• Check condition of pipework and internals for deficiencies or faults

• Check condition of the control panel and carryout any necessary testing

• Check and test alarm

• Comprehensive report following the visit to keep clients fully informed of general condition of the system and any further areas that may require attention
Start a project with us
At Viltra, we are specialists in separating waste and water. Whether you have an individual household, a business or a development, we all need and rely on water, we all create and dispose of waste and we all must keep these two worlds apart.
Viltra are a dedicated team who design, manufacture and install wastewater treatment solutions for a wide range of sectors across the UK and Ireland, including the commercial and industrial sector, education sector, conservation sector, domestic sector, agricultural sector and the tourism and hospitality industry. Offering an end-to-end service, the experienced team at Viltra ensure our customers receive a premium service and a robust solution to their wastewater management requirements.
To make an enquiry or to book a FREE site visit by our expert engineers who will find a solution for you, please get in touch with Viltra through the contact form provided.