A site-specific concrete shuttered solution for a meat processing facility that exceeds local environment agency regulations
Client Overview
C&J Meats is a beef processing company who operate from a modern state of the art premises situated in the countryside in County Armagh, Northern Ireland.
Challenges
The existing sewage treatment plant in place was designed to treat both the domestic waste from the offices and industrial waste involved in the meat processing operation.
Viltra engineers carried out investigations and site reports to allow us to design a site-specific solution that could cope with both domestic sewage and industrial effluent. The client was also conscious of protecting their local environment and wanted to install a system that would ensure compliance with local environment agency regulations whilst preserving their surroundings.
Our Solution
Viltra designed a sewage and effluent treatment system to produce a quality of effluent permitted to be discharged to a watercourse without breaching Department of Agriculture, Environment and Rural Affairs (DAERA) regulations.
provided C&J Meats with a complete package which included an initial site survey, consultancy and design, installation and commissioning of a bespoke concrete shuttered sewage and effluent treatment system. This type of system was chosen to allow traffic to pass over the system as it was positioned under the car park close to the premises. Viltra also carrying out routine maintenance and de-sludge of the system, whilst also monitoring the system remotely to ensure these high standards are sustained all year round to safeguard the operations of the business.
Viltra also took control of the Consent to Discharge application and liaised with DAERA through the process, this meant the client could focus on the daily operations of their business, leaving Viltra to deal with each stage of the project. The system was installed successfully on time and within budget and the quality of effluent produced by the system surpasses the requirements as set out by DAERA.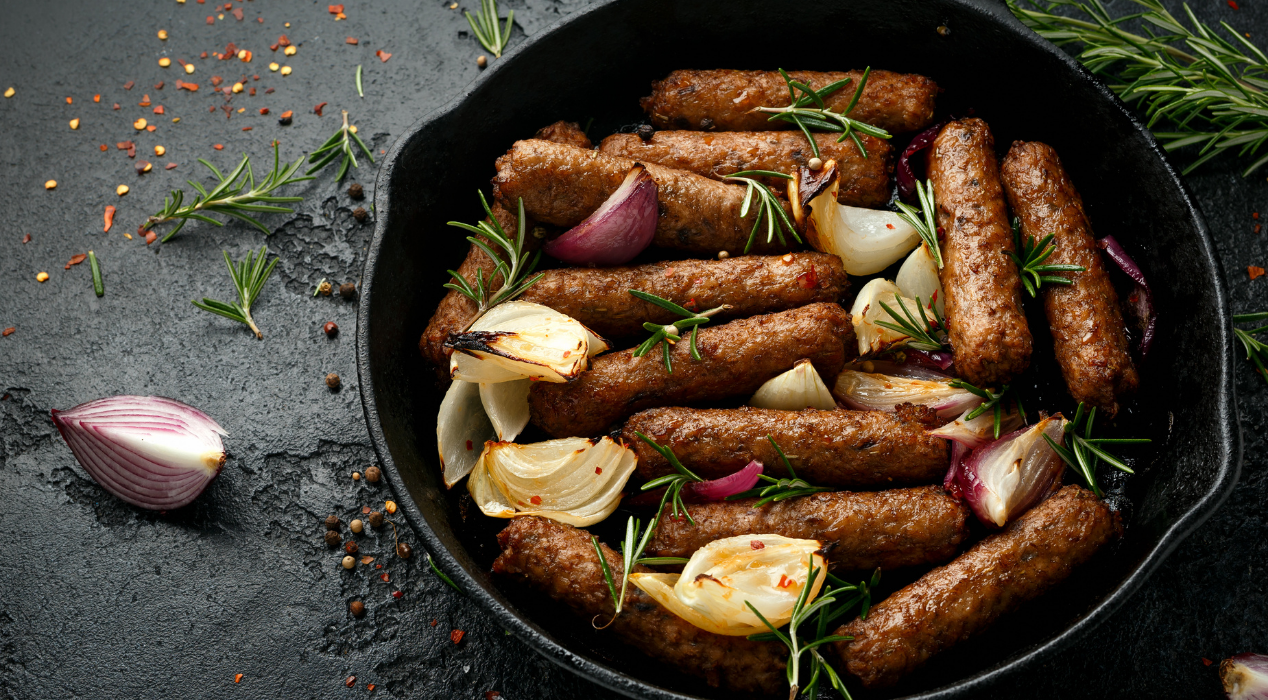 A flagship design for a brand-new state of the art vegan and vegetarian factory
Start a project with us
At Viltra, we are specialists in separating waste and water. Whether you have an individual household, a business or a development, we all need and rely on water, we all create and dispose of waste and we all must keep these two worlds apart.
Viltra are a dedicated team who design, manufacture and install wastewater treatment solutions for a wide range of sectors across the UK and Ireland, including the commercial and industrial sector, education sector, conservation sector, domestic sector, agricultural sector and the tourism and hospitality industry. Offering an end-to-end service, the experienced team at Viltra ensure our customers receive a premium service and a robust solution to their wastewater management requirements.
To make an enquiry or to book a FREE site visit by our expert engineers who will find a solution for you, please get in touch with Viltra through the contact form provided.