The design and installation of a bespoke sewage/effluent treatment system for a large garden centre
Client Overview
Creative Gardens is a family run Garden Centre based in Northern Ireland that has grown from a small nursery business into a well-established and award-winning garden centre, with three garden locations situated in Bushmills, Donaghadee and Galgorm. The garden centres also feature a cafe and coffee shop which specialise in serving homemade food. Creative Gardens has won a number of awards for its centres and cafes over the years and is the only Northern Ireland members of the prestigious Garden Centre Association.
Challenges
Viltra was contacted by Creative Gardens because of the companies plans to upgrade their premises in Bushmills, County Antrim. The location of the existing septic tank interfered with the redevelopment of the premises and would not be fit to cope with a higher turnover of visitors and customers. The client also had a keen awareness of the importance of sustainability and wanted to ensure their system was environmentally friendly.
Our Solution
Viltra carried out a survey and report on the existing septic tank, after further assessment it was concluded that a larger bespoke system was recommended due to the client's planned upgrade to their premises. Viltra processed and took care of the Consent to Discharge application required by the Department of Agriculture, Environment and Rural Affairs (DAERA) for Creative Gardens.
After various site visits and consultation with the client, Viltra designed, manufactured and installed a bespoke sewage/effluent treatment system based on the increase in daily flows and loads of the upgrade at Creative Gardens premises. The system Viltra designed and installed was to exceed the strict standards set by DAERA. Viltra also relayed pipe works and rerouted existing drainage on the premises and installed a new grease trap in the correct position to help with fats, oils and grease (FOG's) coming from the kitchen into the wastewater treatment system.
The project was a success. Carried out within budget and on time, the installation of Viltra's bespoke sewage treatment system gave the client peace of mind, enabling them to comply with their DAERA consent to discharge.
Minimum disruption was caused to the day-to-day operations of the busy facility, allowing the business to continue to operate whilst the work was being carried out. The client now has a system installed that will be able to cope with the increase in demand of its daily business.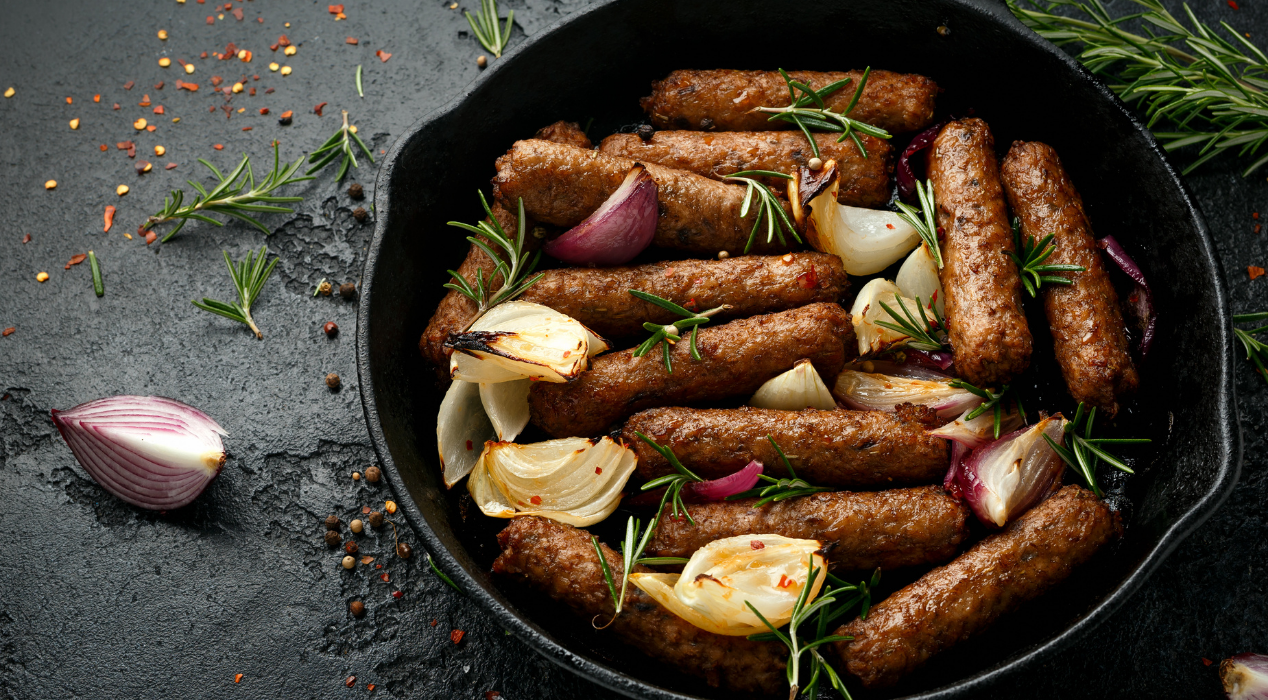 A flagship design for a brand-new state of the art vegan and vegetarian factory
Start a project with us
At Viltra, we are specialists in separating waste and water. Whether you have an individual household, a business or a development, we all need and rely on water, we all create and dispose of waste and we all must keep these two worlds apart.
Viltra are a dedicated team who design, manufacture and install wastewater treatment solutions for a wide range of sectors across the UK and Ireland, including the commercial and industrial sector, education sector, conservation sector, domestic sector, agricultural sector and the tourism and hospitality industry. Offering an end-to-end service, the experienced team at Viltra ensure our customers receive a premium service and a robust solution to their wastewater management requirements.
To make an enquiry or to book a FREE site visit by our expert engineers who will find a solution for you, please get in touch with Viltra through the contact form provided.